Tis the season for runny noses and germs. Now I know there's a whole school of thought that germs aren't bad and we should all just relax and shake the hands of strangers, and open bathroom doors without using a toe/Matrix maneuver, and just go on eating that soft pretzel that fell on the floor of the mall food court.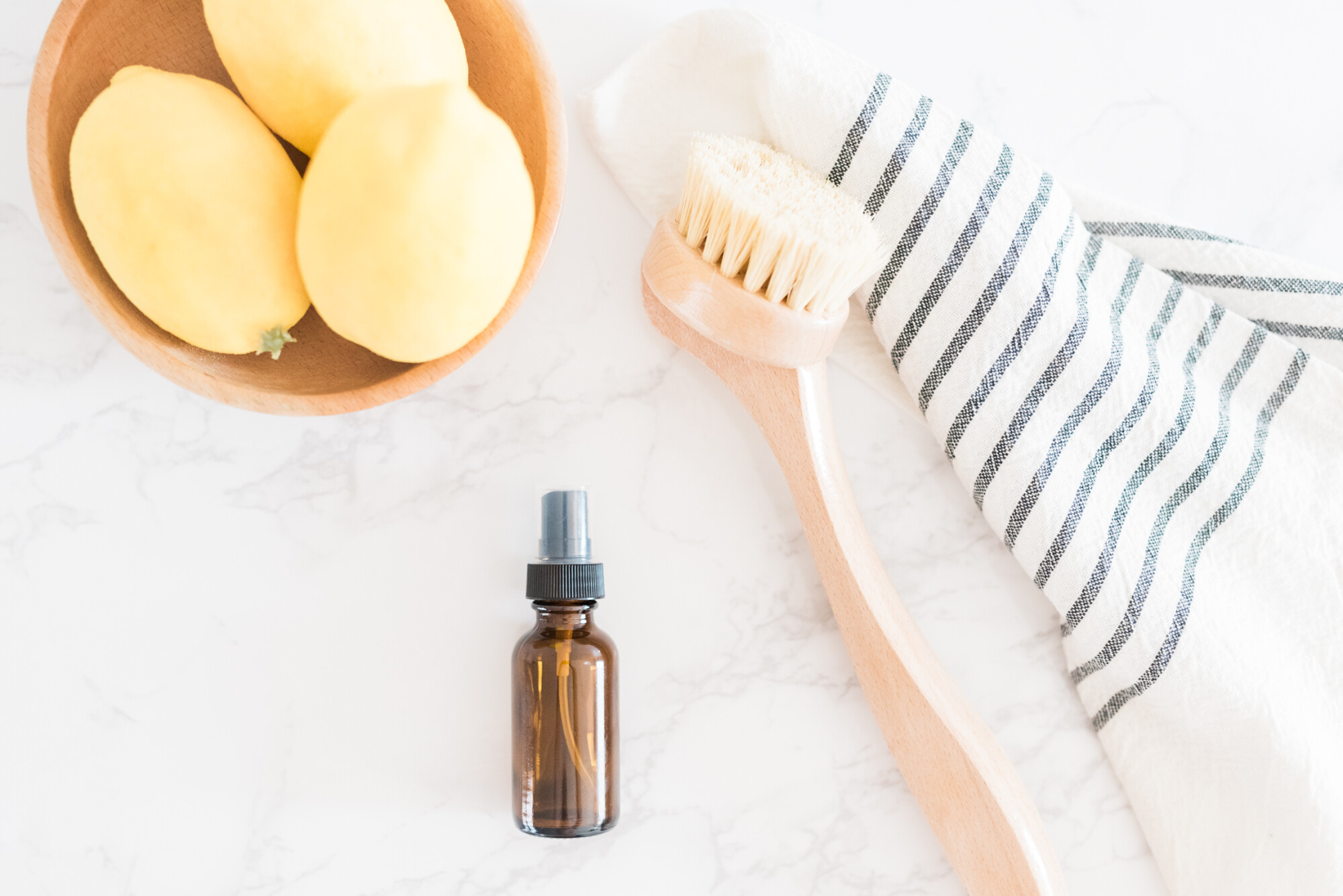 I'm in the school of thought that I'm exposed to plenty of germs between scooping up my four-year-old when he comes home from school, fondling my iPhone half the day, and our bathrooms that seem to only get cleaned when guests are coming over.
I can handle my family's germs, but when I leave our house I'd like my own personal plastic bubble, thankyouverymuch. Which is why I love hand sanitizer!
Most store-bought hand sanitizers contain parabens and other toxic chemicals that should be making the naughty list. This homemade hand sanitizer – made using Young Living's Thieves essential oil blend – gives me the cleaning power and protection I need without the chemicals and harmful ingredients I'd rather skip on. I love the spray hand sanitizer (for things like shopping cart handles or to wipe down tables in public) so I always make a few at a time! They make a great gift for a loved ones and teachers!
Spray Homemade Hand Sanitizer

1/4 teaspoon salt
8-10 drops of Young Living Thieves Essential Oil*
Distilled Water
2 oz travel-sized essential oils spray bottle
Add oil to salt to be absorbed, and then fill bottle with distilled water. Shake to mix.