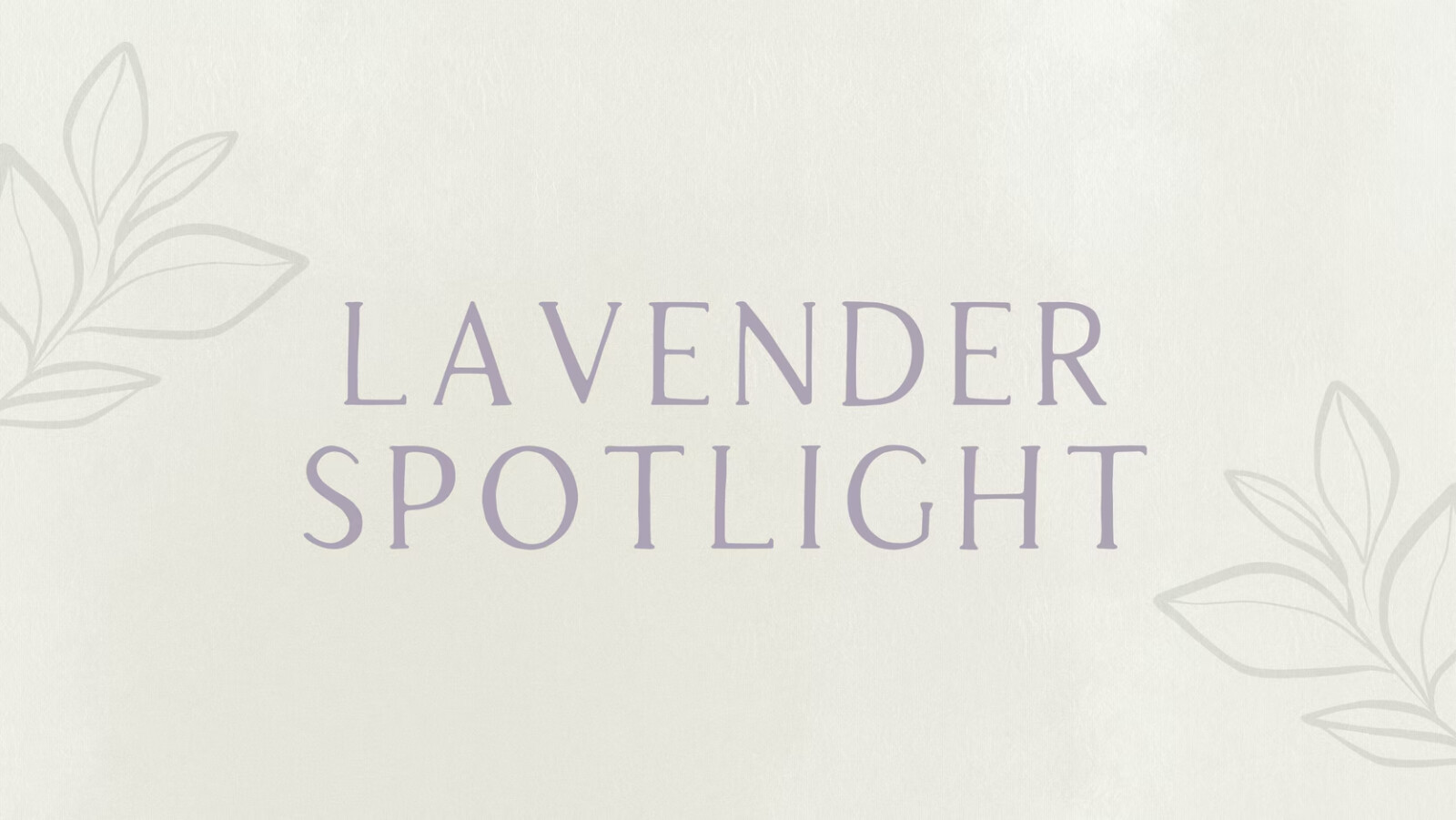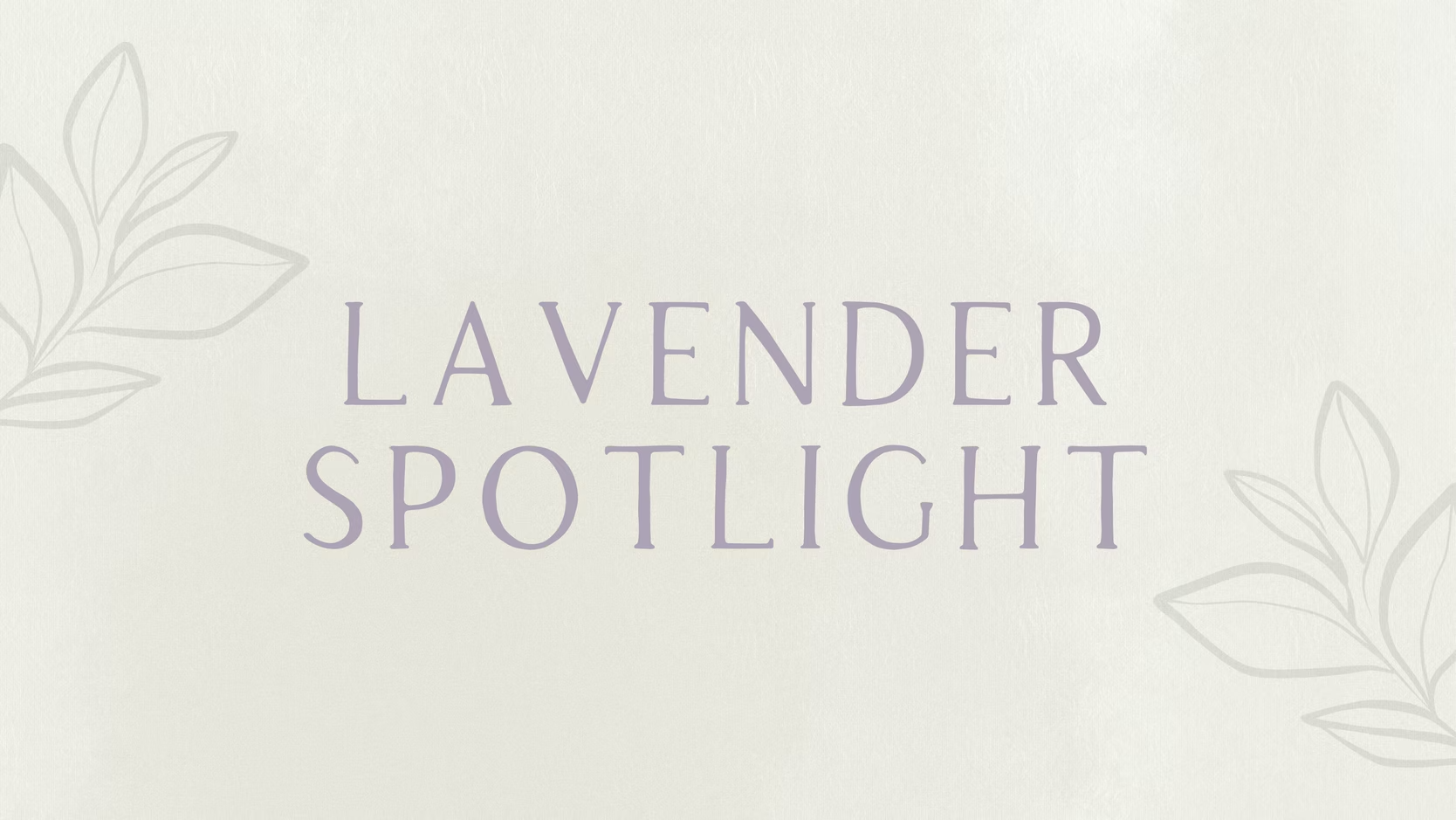 Lavender, aka the loving grandmother of essential oils, has a scent that's a wonderful blend of fresh, floral, clean, and calm. It's this dynamic aroma that has made the plant a classic for perfumes, soaps, fresheners, and beauty products! Lavender is a great beginner oil and a must for every home. Lavender is also highly versatile -- from skin care products to relaxing routines, this oil can infuse and enhance many areas of your life!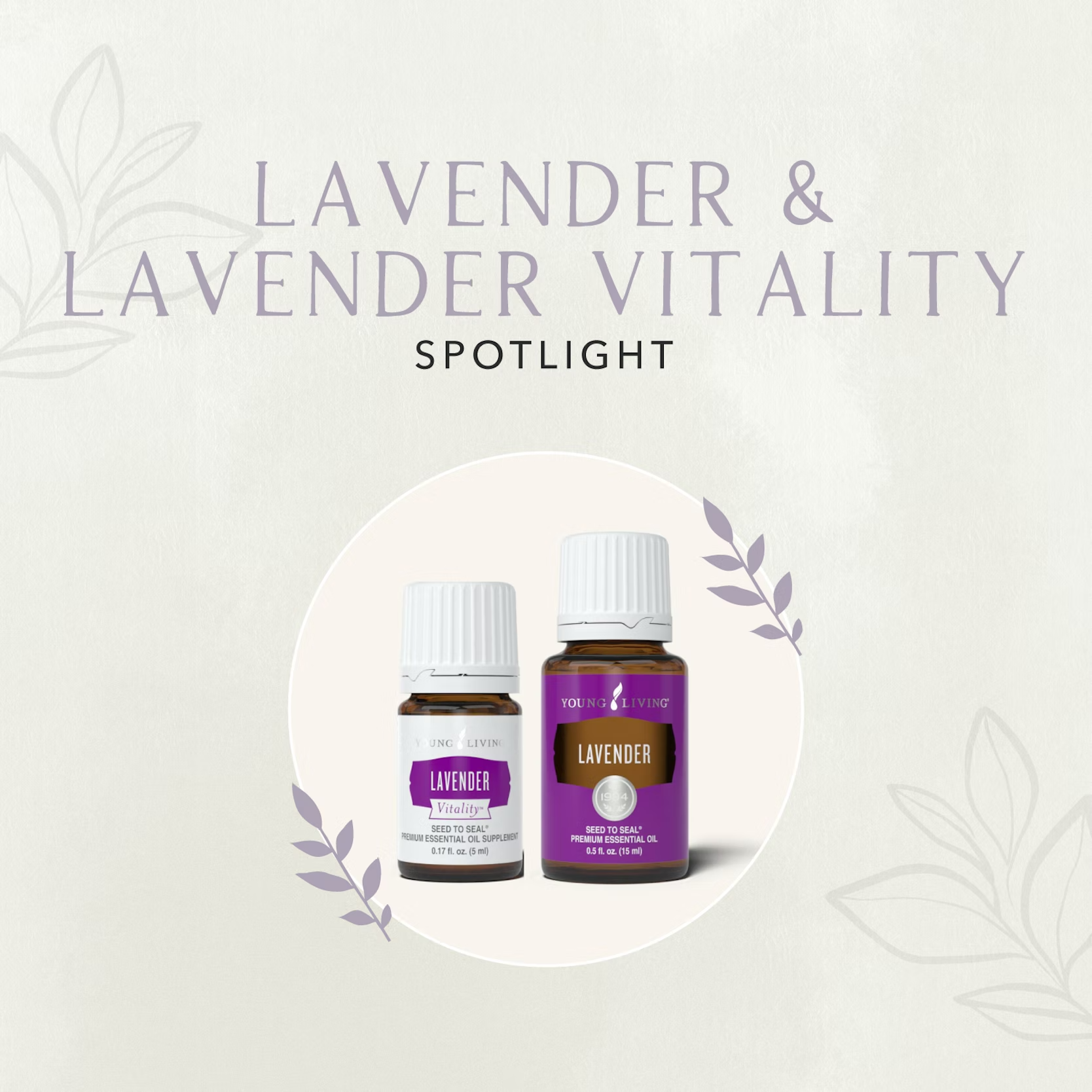 Has a fresh, floral aroma that pairs well with many other oils
Can help cleanse and soothe minor skin irritations
Can be soothing to the skin after a day in the sun
May help reduce the appearance of blemishes
Supports aging skin
Calms and relaxes the mind and body
Soothes seasonal respiratory needs
Creates a tranquil environment when diffused or applied topically
May help ease occasional nervous tension and improve sleep quality for occasional sleeplessness
Contains cleansing and antioxidant properties
Supports general wellness
Read on for more about why we love this oil and ways to use it daily...
LAVENDER BACKGROUND
Did you know that lavender is part of the mint family and is one of Young Living's most popular oils? Young Living has three farms that grow lavender, located in Utah, Idaho, and France - ooh la la!! Lavender is steam distilled from the flowering tops of the plant, and it takes 27 square feet of lavender plants to make one 15 ml bottle of Lavender essential oil. In ancient Greece, Pedanius Dioscorides, a physician pharmacologist, and botanist praised the many qualities and uses of lavender. You can find Lavender essential oil in many Young Living blends, including Stress Away, Tranquil, RutaVaLa, Forgiveness, and Harmony.
Steam distilled from the flowering tops of the plant
One of the most popular and most versatile essential oils in the world
Grown at the flagship St. Maries Lavender Farm and Distillery in St. Maries Idaho, the Young Living Lavender Farm, and Distillery in Mona, Utah, and the Simiane-la-Rotonde Lavender Farm and Distillery in SImiane-la-Rotonde, France
Wonderful addition to linen sprays, body wash, body scrubs, and more
It takes approximately 27 square feet of lavender plants to produce a 15mL bottle of lavender essential oil.
Lavender and Lavender Vitality are the same essential oil.
KEY CONSTITUENTS
*Constituents are naturally occurring compounds in plants (and therefore essential oils) that give them specific health-supporting properties
Linalyl acetate: has high-quality antioxidant properties and has been shown to support the cardiovascular system as well as the body's response to ischemic injury.
Linalool: has been shown to support the body's response to pain and inflammation may help improve sleep, and is considered to support the immune and central nervous systems
Lavender Essential Oil
Lavender Vitality Essential Oil*
Lavender Bath & Shower Gel
Lavender Hand & Body Lotion
Lavender Calming Bath Bombs
Lavender AromaRings
*Note: Lavender and Lavender Vitality are the same essential oil. Lavender Vitality is simply labeled differently for internal use.
DAILY HABITS WITH LAVENDER
Lavender is such a lovely, versatile oil that there are many ways we can use it daily - from skincare to relaxation to health to kids! You can even use Lavender Vitality in all of your cooking and baking recipes. (See the Lavender Vitality Recipes Resource linked below for more!)
Add Lavender to your relaxation routine…
Unwind in the evening with a calming, Lavender-infused neck or back massage. Feeling tense? Add a little Peppermint and Frankincense!
Use Lavender as part of a bedtime routine by rubbing it on the bottoms of your feet and diffusing it next to your bed.
Help little ones calm down for bedtime with gentle Lavender massage. Mix 1 Tbsp carrier oil with 5 drops of Lavender and gently massage legs, arms, and back.
Add 10 drops of Lavender to 1 cup of magnesium flakes or Epsom salt to a bath to create a relaxing environment. We also love adding Peace & Calming or Frankincense to the mix!
Add Lavender to your wellness routine…
Reach for Lavender to release tension.
Head On Roller: 20 drops Peppermint, Copaiba, Lavender, 10 drops Frankincense. Fill with V-6 carrier or carrier oil of choice and roll over temples, across the forehead, and on the back of the neck and shoulders.
Use Lavender to support the airways when air quality is less than ideal:
Seasons Change Roller Blend: 15 drops each Lavender, Lemon, Peppermint, Tea Tree, or Copaiba, then fill with a carrier. Roll over the chest, wrists, just below the nostrils. This also makes a great combination for an epsom salt bath or a diffuser blend!
Add 5 drops of each Lavender and Copaiba to 1 cup of fine grain sea salt or organic salt and mineral solution and mix well. To use, dilute 1 tsp of mixture with 8-12oz distilled water to make a DIY nasal rinse solution for use in a netipot.
Use a drop of Lavender Vitality under the tongue or swiped on the inside of the cheek.
Use Lavender to support skin needs...
Make an "Owie" spray or cream (great for kiddos!):

2 Tbsp solid coconut oil (for a cream) or fractionated coconut oil (for a spray)
15 drops each Lavender, Frankincense, Copaiba
Optional: 10 drops of Tea Tree for purifying needs
Apply to the needed area frequently to support natural healing

Apply Lavender diluted with coconut oil to the skin after touching something hot.
Add Lavender to your moisturizer for oily skin needs or apply it with a cotton ball to blemishes or the t-zone as needed.
Make a dry scalp mask with ¼ cup organic avocado oil, and 10 drops of each Lavender and Tea Tree essential oil. Apply to dry spots of the scalp and let sit for 15 minutes before rinsing and washing as usual. Use once a week.
Rub lavender and coconut oil on the skin after time in the sun or make an after-sun spray or balm!

¼ cup solid coconut oil (or liquid carrier for a spray)
10 drops of Peppermint essential oil
20 drops of Lavender essential oil
Optional: 15 drops of Tea Tree essential oil for extra red/hot skin
DIFFUSER BLENDS WITH LAVENDER
Diffusing is a wonderful health habit! Our diffusers are running 24/7 and Lavender is a great oil to diffuse!! So…. What blends well with Lavender? If there's a scent that doesn't blend well with Lavender, we haven't found it. Bold of us to say? Yes. Still true? Without a doubt!
Lavender's floral aroma is distinctive and unique, yet it mixes well with other fragrances too. Blend Lavender with other florals and its clean, simple scent will shine. Mix it with spectacular spices or whimsical woods to soften sharp smells.
Add a touch of romance to citrus perfumes or a hint of sweetness to herby aromas.
Sweet Dreams: 4 drops Northern Lights Black Spruce, 3 drops Tangerine, 3 drops Lavender
Sunkissed: 3 drops each of Tangerine, Grapefruit, Lime, Lavender
Coastal Oasis: 3 drops each Lavender, Eucalyptus Radiata, Lime
Friendsgiving: 3 drops Patchouli, 2 drops Cinnamon Bark, 2 drops Lavender, 1 drop Geranium
Herb Garden: 3 drops each of Rosemary, Basil, Lemon, Lavender
Flower Crown: 3 drops each Clary Sage, Lavender, Ylang Ylang, 2 drops Nutmeg
Seasons Change: 3 drops each Lavender, Lemon, Peppermint, 2 drops Tea Tree
Ocean Breeze: 4 drops Spearmint, 3 drops each Lime, Lavender
Flower Child: 4 drops each Ylang ylang, Lavender, 3 drops Geranium
Over the Moon: 3-4 drops each Idaho Grand Fir, Valor, Lavender
Adventure Awaits: 4 drops Orange, 3 drops each Lavender, Pine, 1 drop Black Pepper
There are SO many reasons to love Lavender, but don't just take it from us. Check out these community testimonies about this versatile oil!
"Lavender is one of my favorite oils. I diffuse it every night with Cedarwood to help calm my kids. A few of my favorite ways to use it are to apply it topically with a roller, add a drop or two to my mascara to help my lashes grow, add it to my baths with Epsom salts for relaxation, and add it to the skin serum I make with my oils. I pretty much use it for everything!"
"Lavender was the oil that got me started with Young Living! I use it to support a restful night of sleep every night. It is a constant on my monthly order. I also love using 2-3 drops of lavender on wool dryer balls in a load of laundry."
"I love to diffuse it when we homeschool and it just brings the whole house into a calming frame of mind."
"Lavender is my 3-year-old's favorite oil. When she gets an "owie" she always asks for it and a kiss. I love that it's that easy."
"Lavender is a go-to oil for so many things. An odd use has been rubbing this on the bridge of my nose. Why? A few years back my eyes began watering and always felt like they had tiny rocks in them. Eye drops helped but that meant the rest of my life. I discovered lavender in the bridge of my nose stops all the effects and my eye doctor was pleased."
"I applied lavender on my sweet baby girl this morning as part of her wellness roller and currently it's going in our bedroom-- my firefighter husband asked for it while he napped, regaining his rest from working through the flood down here. So grateful for the sweet gift that Lavender is to our family!"
"I love lavender! I used mine today in my seasonal roller along with lemon, peppermint, and copaiba."